Decontamination Services Available:
As the spread of COVID-19 infects our community and the communities around us, it has never been more important to address how we can be proactive in preventing the continued spread as well as quickly reactive to any contamination that is identified. We must work together to do our part in prevention by understanding how the virus spreads and what we can do to help contain it.
How we decontaminate your property
We are ready to address your business's needs. With our experience in  decontamination, we are ready and equipped to analyze and treat your property. Your health and safety are our top priority. We follow CDC recommendations for cleaning and OSHA guidelines to create a custom approach to meet you and your business's needs. Our technicians are Internachi Certified and use CDC and EPA approved disinfectants
EPA-registered, hospital-grade disinfectant and mold killer—eliminates mold, mildew, bacteria, viruses, and odor

Inhibits the growth of mold and mildew

No rinsing required and does not leave sticky residue

Bleach-free, no phosphates, no harsh chemicals, and non-corrosive to treated articles

No harmful byproducts or fumes and non-skin irritating

Fragrance-free

Kills odors caused by bacteria,

mold

, and mildew at their source

Ideal for cleaning and removing mold, mildew, and other organic matter commonly found in homes, basements, attics, crawl spaces, walls, kitchens, and bathrooms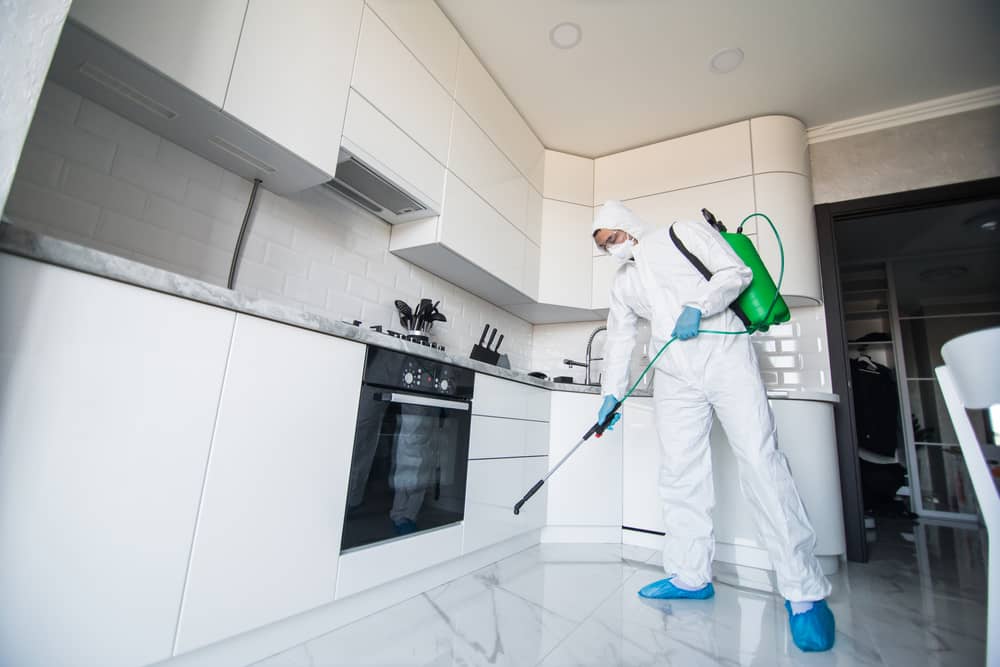 After much deliberation and testing, the solution that our team chose to utilize does not come with any alarming safety warnings and/or precautions, while still effectively eliminating pathogens and allergens throughout your establishment. This solution is an EPA-registered hospital grade disinfectant cleaner, mold killer and odor eliminator, which is NSF-certified (no rinse required) for food-contact surfaces, and listed as a category IV pesticide with the EPA. Its unique formula contains a form of stabilized chlorine dioxide that is very effective at eliminating 99.999% of bacteria, viruses, and mold in less than 60 seconds; yet non-corrosive to treated surfaces, gentle enough to not cause any skin irritation and leaves no unwanted residue behind. This solution is non-toxic and considered to be 100% safe to be used directly in kitchens, prep areas and on any and all equipment, with no unnecessary clean up thereafter. Upon reentering the establishment, all hard surfaces will be completely dry and thoroughly decontaminated. The decontamination process will take approximately 1-3 hours depending upon the square footage per establishment.
Call or drop us a line today for a free quote!