Over the years Maryland has transitioned from battlefields, war history, and reenactments into exploring nature and enjoying the present. While history will always play an integral part in the Maryland experience, there is more to see and do than ever before. Across the Capital Region of Maryland, there are idyllic views, activities, and shopping to engage in. 
The Capital Region includes Frederick County, Prince George's County, and Montgomery County. These counties include wonderful entertainment opportunities like the Arts & Entertainment District located in Bethesda and Silver Spring. Each charming little town is brimming with commercial and residential properties just waiting to be filled.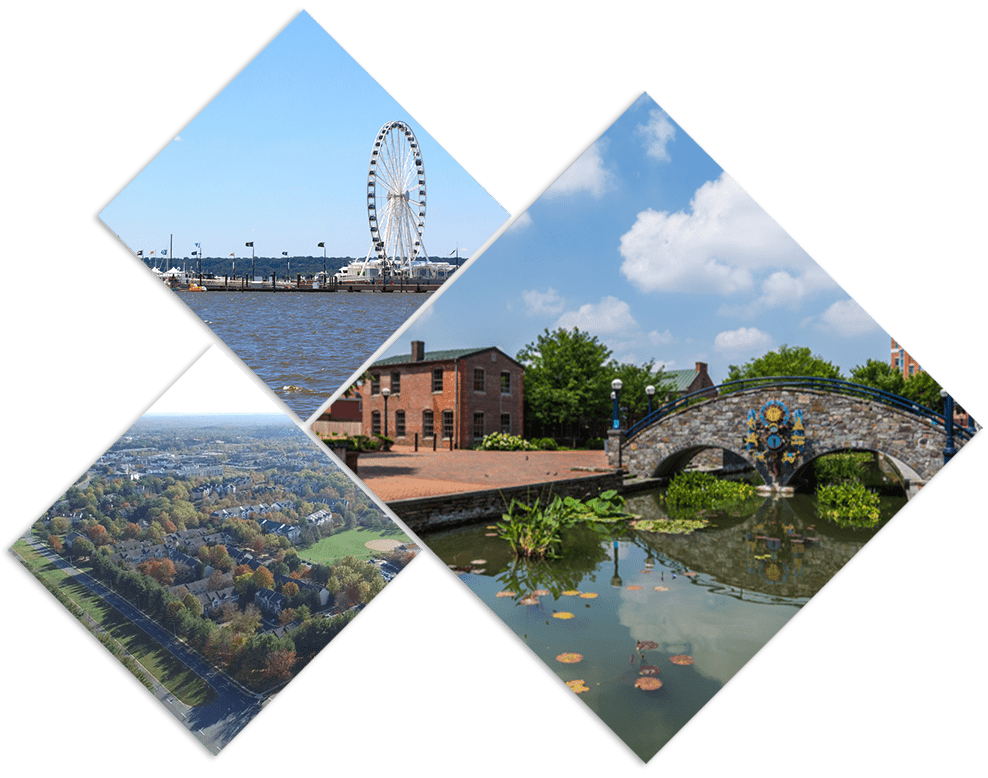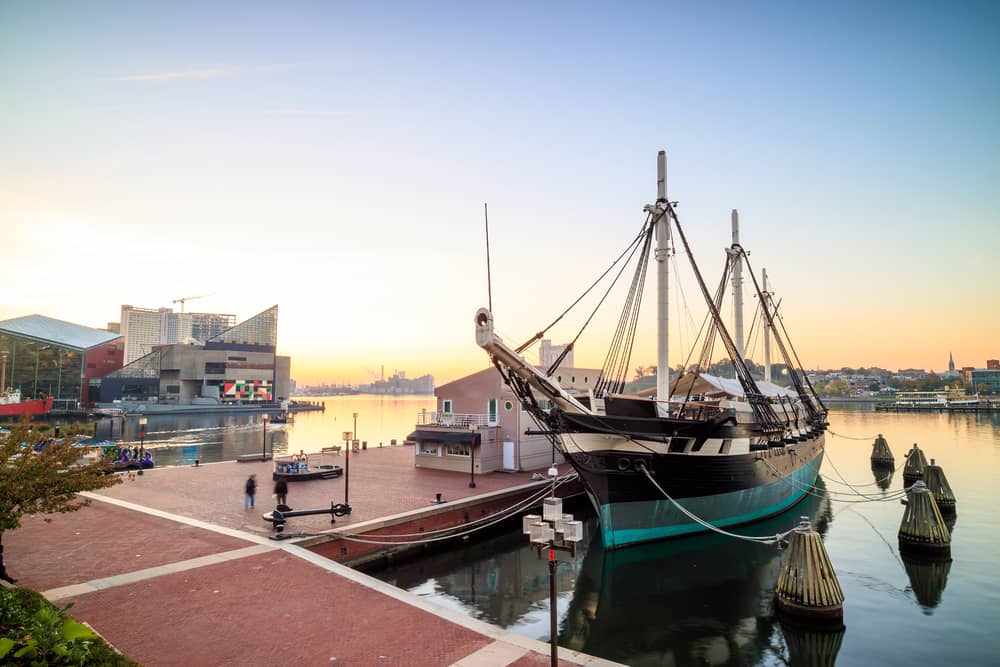 It's said, "Not all who wander are lost." and that couldn't be more true in scenic fascinating Maryland. There is nothing like authentic Maryland crab cakes by the sea or catching a glimpse of the notorious wild horses in all their majesty. Step into a cozy novel of your own while enjoying the many friendly small towns along the Capital Region. There is nothing quite like experiencing the picturesque hometown feel of Maryland.
For history buffs and those who thrive on the arts, Maryland has an abundance to offer. Featuring a plethora of civil war history museums and incredible art exhibits, there is never a lull in exciting things to investigate. Visit Bethesda's Strathmore for breathtaking concerts or behold the Downtown Frederick Public Art Trail. Wandering in Maryland is not only educational but also full of wonder.
Maryland has temperate spring and summer seasons and experiences humid coastal conditions in areas near the ocean. Nicknamed "America in Miniature" because of the range of different topography such as sandy beach dunes in contrast to rolling hills and lush greenery. When considering relocating to Maryland, especially in the Capital Region, to find a home inspector from Frederick MD that will know the area. 
Your commercial property or home inspection in Frederick MD or the surrounding area will need to be completed by an experienced professional that will look for issues specific to the region. For example, mold or mildew in more humid regions or roof damage in areas with severe weather. Finding an inspector you can depend on will give you the confidence that only expert analysis can provide for your future property investment. 
When it comes to environmental inspection, such as radon testing in Frederick MD, pest inspection, or thermal imaging, finding a commercial property or home inspector near Frederick MD is of the utmost importance. While most companies don't provide environmental inspections, choosing a company like Fox Mountain Property Inspections will guarantee you'll get the environmental inspection you deserve.
The culture of Maryland is fun-loving and friendly. With welcoming communities everywhere you turn, it's impossible not to fall in love with the spirit of this incredible state. With large fishing communities dotting the border there are many only-in-Maryland seafood festivals to enjoy. Stop by Oyster Jam and Brewfest or the Potomac Jazz and Seafood Festival to experience the true joy of Maryland coastal living. 
For beautiful cities, restaurants, and retail, visit any of Maryland's hidden gems. While Baltimore and Columbia are well known and bustling, smaller cities like Germantown and Silver Spring more than pull their weight when it comes to entertainment. Experience the small-town charm of cities like Frederick, Waldorf, or Hagerstown. Each one brimming with fun, food, and fabulous shopping, you'll be amazed by the community and delightful activities.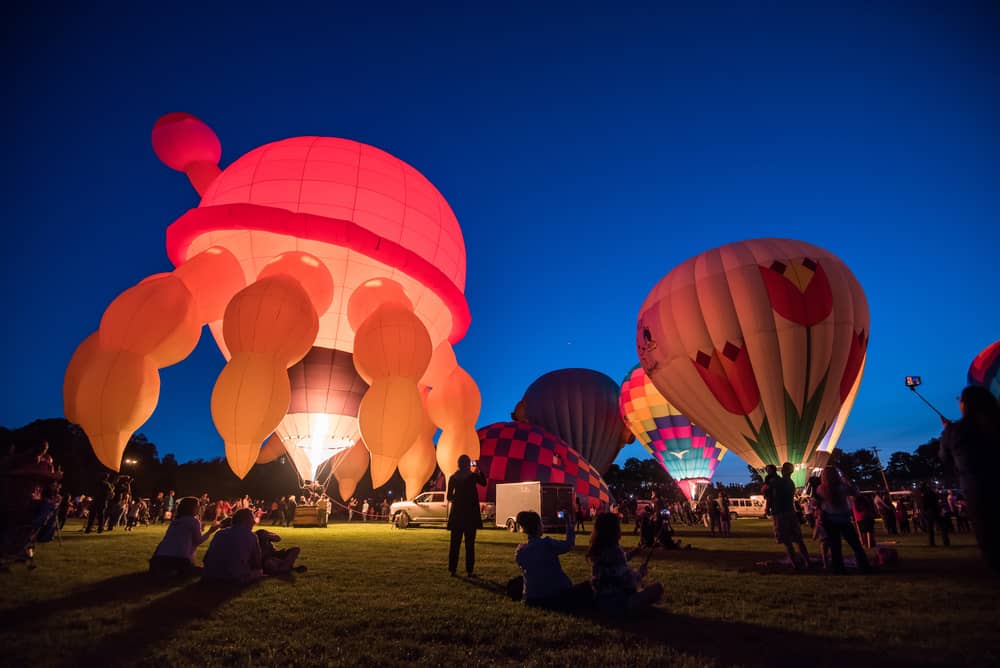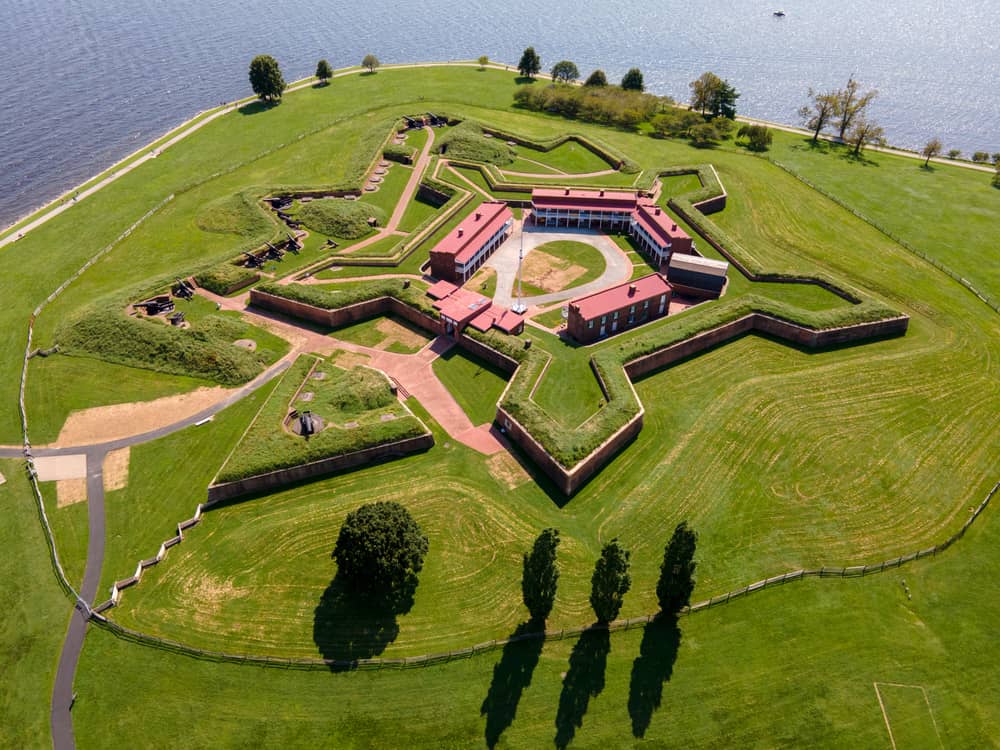 Past, Present, and Future
Maryland has a well-documented past as one of the 13 colonies that revolted against the British during the revolutionary war. Maryland joined in the approval of the Articles of Confederation and Perpetual Union in 1776 and was adopted by the Second Continental Congress in 1778. This formed the United States and a sovereign nation and thus the nation was born. Maryland is also responsible for the creation of the national capital of Washington D.C. The land was selected by George Washington himself and donated by the state of Maryland to become the capital we know today.
Maryland stayed with the Union during the Civil War and faced a significant battle on its own soil called the Battle of Antietam in 1862. This battle near Sharpsburg was considered a Union victory and a turning point of the war. Maryland abolished slavery in 1864 after the war and because to see rapid growth and change throughout the coming years. 
When you visit Maryland now, you can see the echoes of the past across the state but that isn't all. Now you can observe the economic changes brought forth shortly after WWII. Even now the economy is growing and flourishing. From the past up until the present, Maryland has been growing, changing, and welcoming to all types of people from across the globe.
The future is bright for Maryland. With the economic boom rapidly progressing, new faces and locals coming together, and new opportunities for investing never on the downturn, it's a wonderful place to call home. Investing in property within Maryland requires commercial and home inspection from Frederick MD or a nearby company to provide you with the information you need to invest wisely.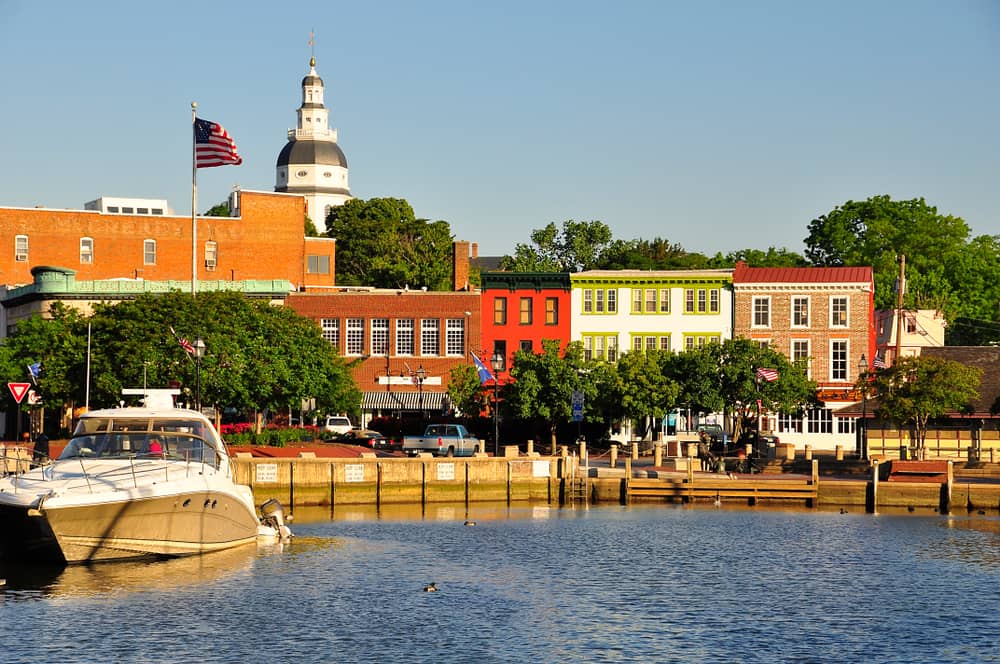 The economy of Maryland is experiencing an economic upturn as never before. In fact, Howard County is ranked 2nd wealthiest county in the nation as well as Montgomery County in 11th place. The states' poverty rate is the lowest in the country at 7.8% which makes it ideal for investing in property. 
Maryland is home to John Hopkins University and various medical research facilities encompassed within it, Baltimore has robust job opportunities and plenty of suburban areas to commute from. Also located near Washington D.C. easy access to large cities from smaller communities is a priority for Maryland. As part of the Washington Metro Area jobs are plenty and homey residential areas can be found throughout the state.
Whether you are in search of a quaint community where you can borrow a cup of sugar from your neighbor or a lively big city with fast-paced lifestyles, Maryland has it all. Visit Frederick or Montgomery County for the perfect balance between the two. You'll soon become fond of the various relaxing atmosphere and the exciting nightlife within the suburbs of these Counties. 
There are prosperous commercial investment opportunities and lovely residential areas to choose from within the Capital Region of Maryland. Residents will flock to new retailers or restaurants with enthusiasm and smiling faces will welcome new neighbors no matter where you choose to inhabit. The towns of Maryland all have one thing in common, a true sense of togetherness.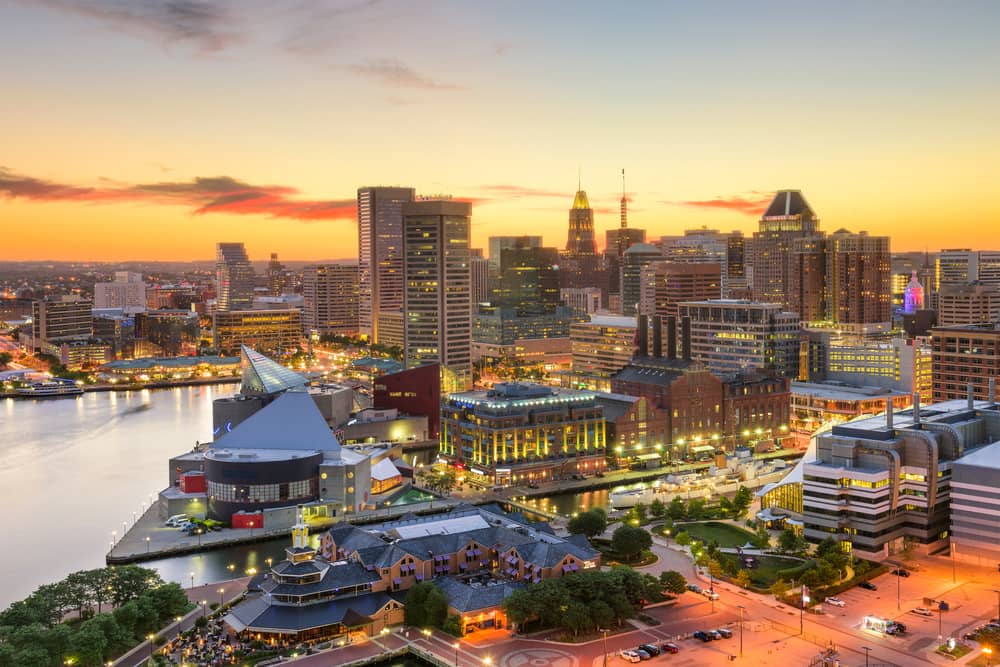 Considering commercial property in Maryland such as a restaurant, office building, retail location, medical center, or hotel is lucrative especially now. With the economic boom, locals retiring in the state, newcomers making Maryland their permanent home, and a wide variety of jobs available, commercial property has the potential to positively impact the community and return with incredible investment profit.
For the benefit of Maryland residents and for personal gain, there is no better time to invest commercially. Observing the fun-loving atmosphere of Maryland and the hard-working individuals of the state is enough to convince anyone to give it a try. Real estate agents and buyers alike need a trustworthy inspection to solidify their confidence in property investment. For the best inspection in the area, contact Fox Mountain Property Inspection today!
Maryland, especially the Capital Region, has a wide range of suburban neighborhoods within commuting distance of large cities including Washington D.C. Settle down in a place you'll be proud to call home. Kind neighbors and unmatched unity are all things you can find within the state borders of Maryland. 
Finding a home inspector you can trust can be difficult. Some tips for finding an inspector in the Capital Region are: always choose an inspector who knows the area, look for someone who does environmental testing such as radon testing for Frederick MD and surrounding areas, and well-reviewed companies online. 
Top Maryland Property Inspection
Investing in commercial or residential property in Maryland, don't settle for just any property inspector, choose inspectors that go above and beyond for their clients. Choose Fox Mountain Property Inspection for inspectors with the experience and skill to deliver comprehensive reports you can trust. We are dedicated to honest reliable inspections for the Maryland, Virginia, and West Virginia areas. 
Don't be fooled by inexperienced inspectors that could leave your investment property with blind spots and unresolved damages. Nothing is more stressful than discovering problems like faulty insulation, cracked foundations, or previously concealed mold. Instead, choose an inspector that will check not only for the obvious issues but also use cutting-edge technology such as drone inspection and thermal imaging to ensure you receive the most thorough report possible. 
At Fox Mountain Property Inspection we deliver high-quality inspections with the technology and environmental testing you will need. Making an investment decision is tough but with the detailed evaluations provided by Fox Mountain, your decision just got much less stressful and all the more enjoyable. 
Get excited about your investment again! Call us today for a free quote!
Call or drop us a line today for a free quote!